A Small Tribute to Marc Bolan
Marc Bolan had a profound influence on David Bowie's style of writing. On September 9, 1977, Bowie performed "Heroes" on Bolan's television show entitled 'Marc.'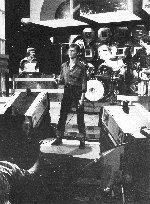 Generation X, with lead singer Billy Idol, also performed on the show. At the end of the show, Bowie joined in a jam session of the song 'Standing Next to You.' Toward the end of the song, Bolan fell off the stage. The show ended at this point.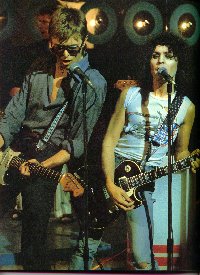 Exactly one week following the taping of the show, September 16, 1977, Bolan died in a car accident. The car he was in, driven by singer Gloria Jones, hit a tree. The show aired on September 28, 1977 and was never seen by Bolan.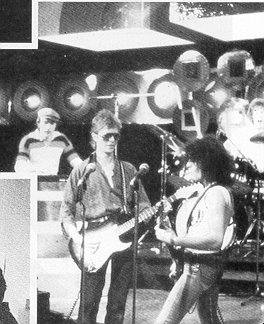 Bolan's funeral was held at the Goldens Green synagogue in London. The alter was decorated with a large swan made entirely of flowers. The swan was sent by Capitol Records and depicted the swan described in Bolan's hit 'Ride the Pink Swan.' Bowie sat in front of Dana Gillespie during the service.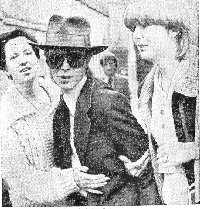 While in London, Bowie conducted several interviews about "Heroes" at the Dorchester Hotel.